Add strength to your building with our highest-quality engineered joists.
An engineered wood joist, also known as an I-joist, is a product designed to eliminate problems that can occur with conventional wood joists. Invented in 1969, the I-joist is an engineered wood product that has great strength in relation to its size and weight.
The main benefit of using engineered joists instead of traditional wooden joists is that they can be used for much longer spans without additional support needed from other materials such as steel or concrete reinforcements, which increases costs significantly compared to using only wooden joists alone. This makes them very cost-effective compared to using reinforced concrete blocks or steel beams for example which means less money spent on labour costs and less time spent on installation.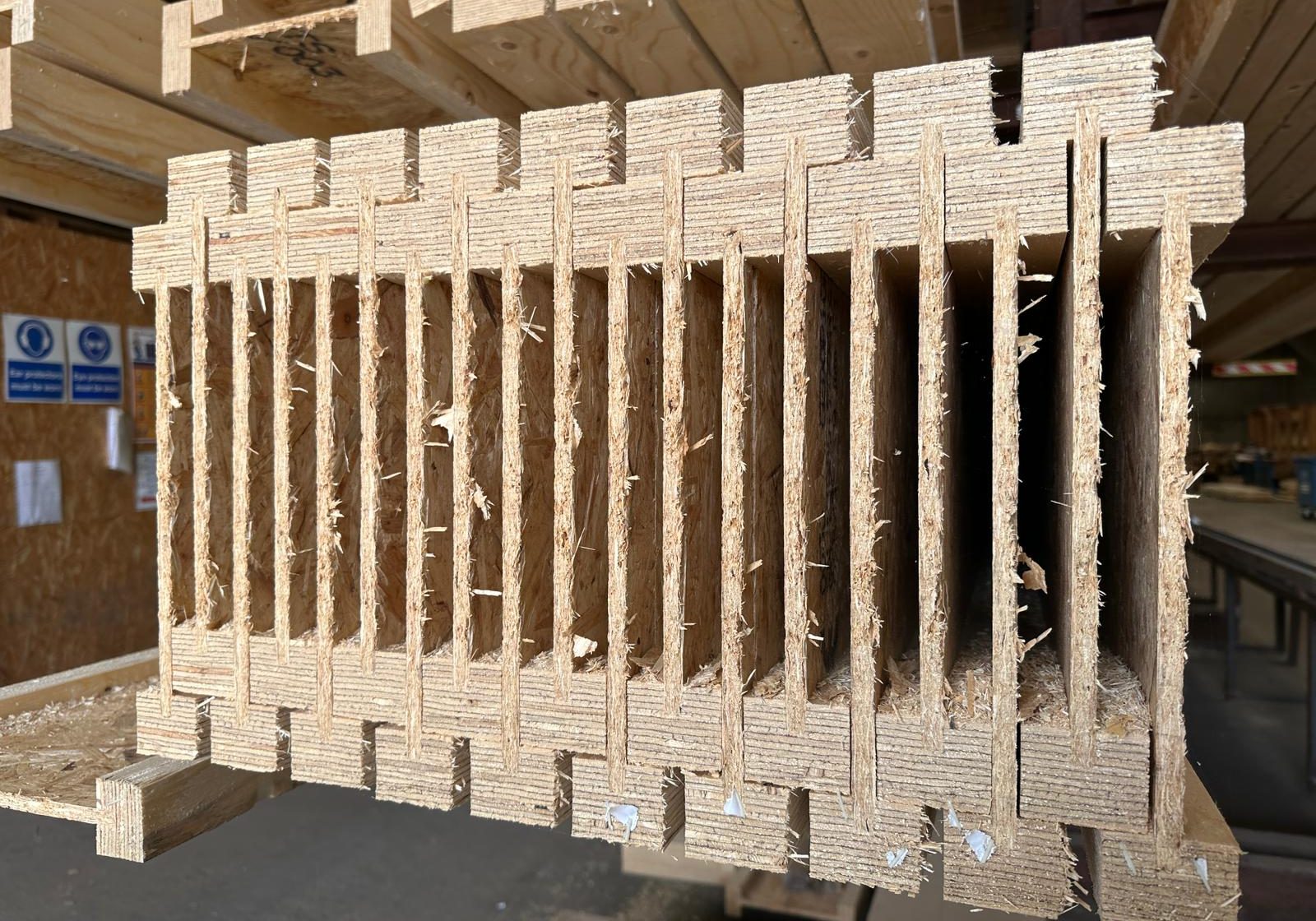 Engineered joists are used throughout the house building industry for their larger spans and lightweight nature. They can be supplied up to 14m long depending on the design. Our specialist team will be able to create a joist system design specific to your project and can adjust the criteria to your requirements.
Engineered Joists Constuction
I-joists are manufactured with a series of parallel beams with webbing between them. This webbing gives the joist its strength while also providing support for the weight placed on it by floorboards, ceilings, and roofs. These beams are made from dimensional timber that has been laminated together to form one long beam. The strength of these beams depends on how many layers there are in each layer of dimensional timber being used.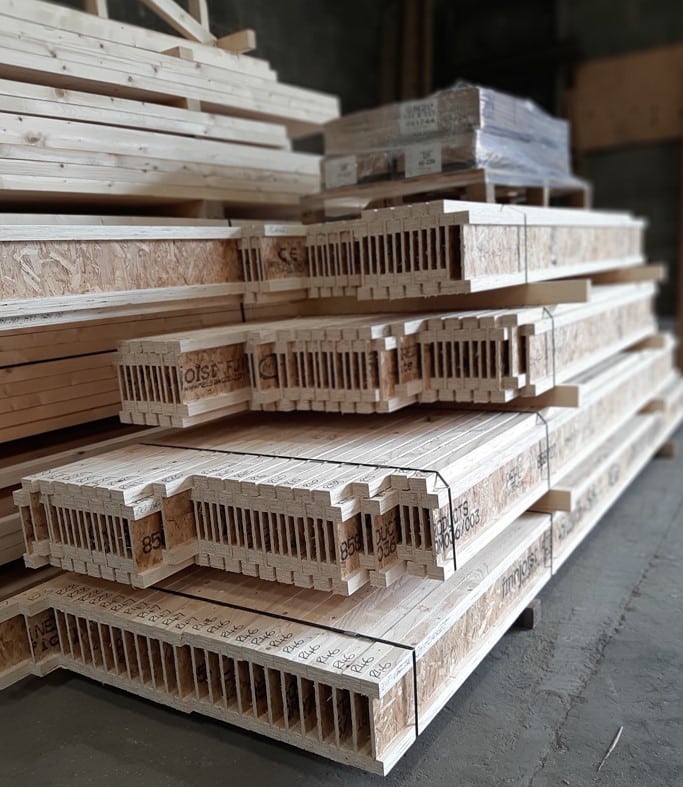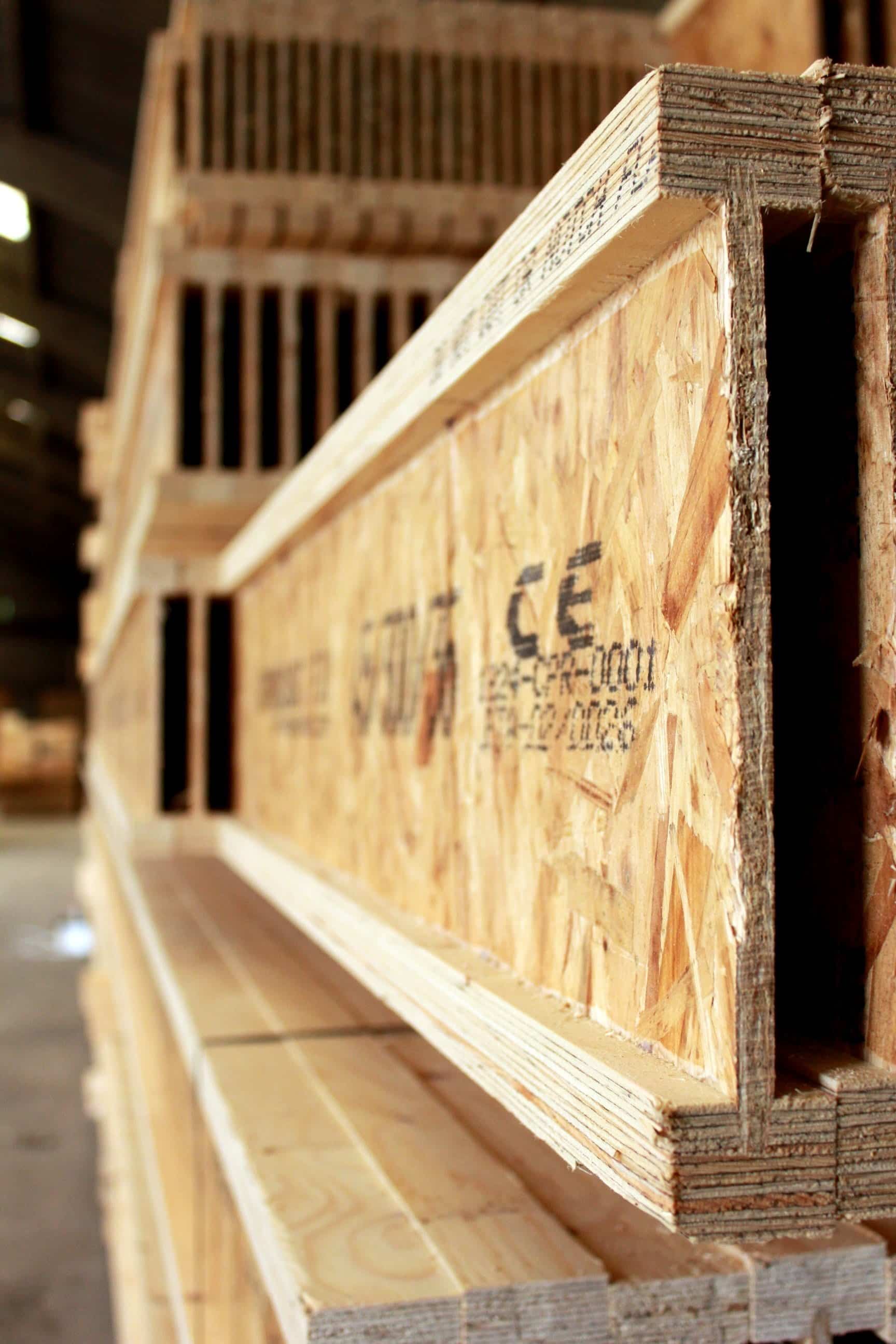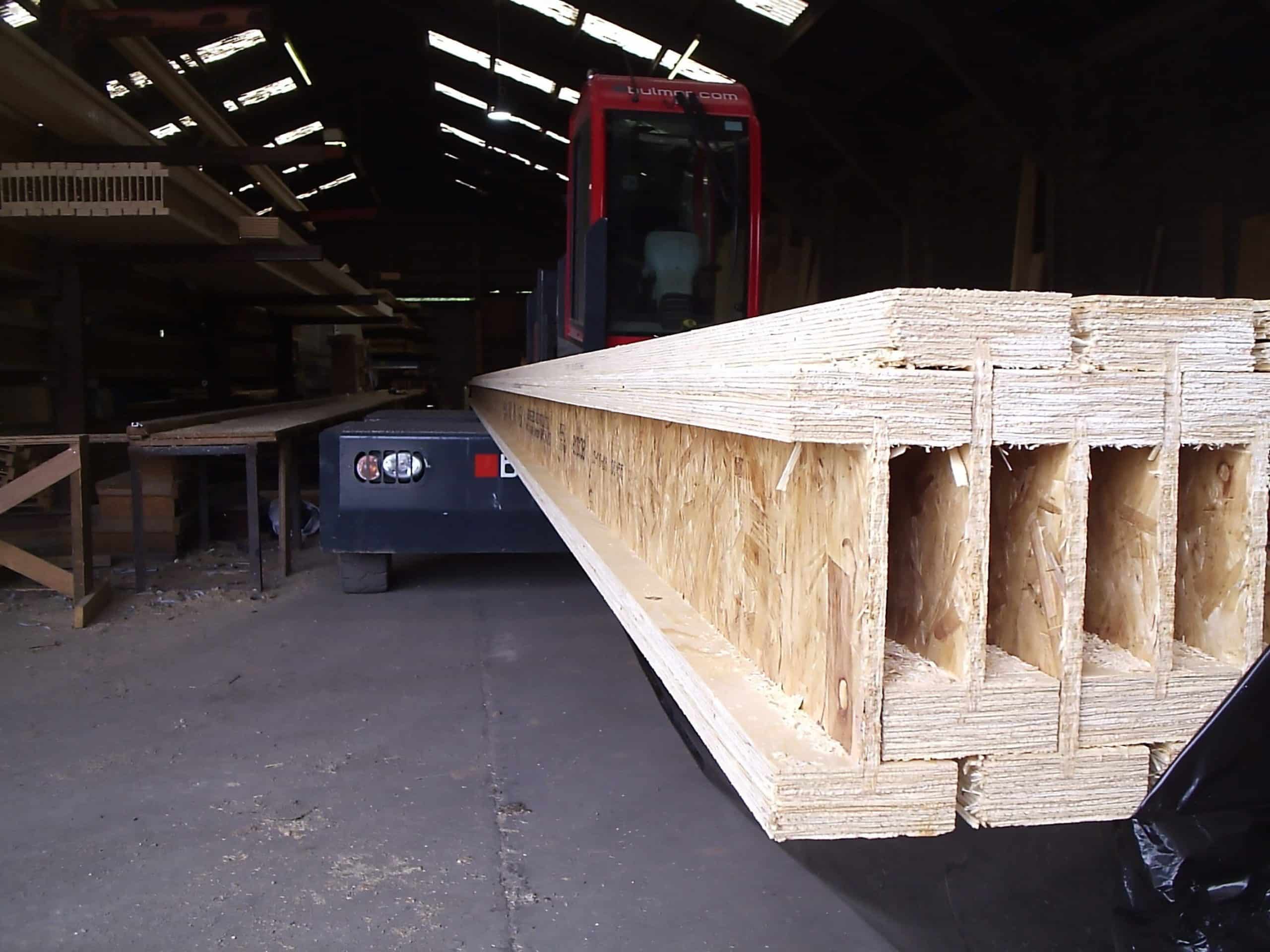 Our I-joists for sale are designed at different widths and depths catering for a wide range of specifications and work in conjunction with Kerto LVL of the same depths. Griggs Timber Company provides quality engineered timber products for residential and commercial projects.
We have been suppliers of this type of product since 1997 and have developed our design team rapidly since then. Our team of dedicated designers are trained to use design and drafting software to the very highest standard and can produce full layouts, details and schedules to make the installation of your engineered floor or roof system easy and hassle-free.
We are also willing to advise you on the best design for your project based on the level of floor performance that you specifically require.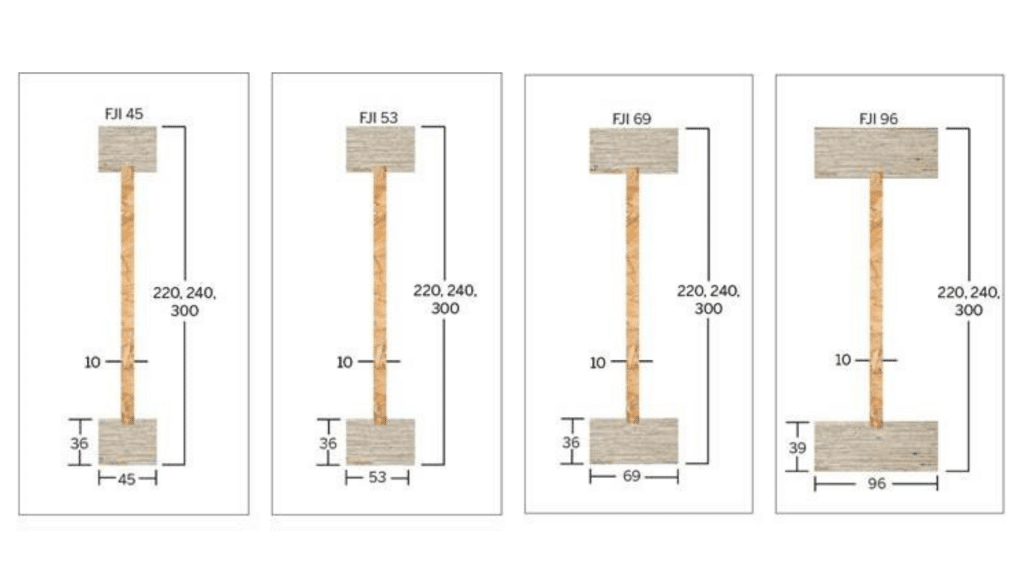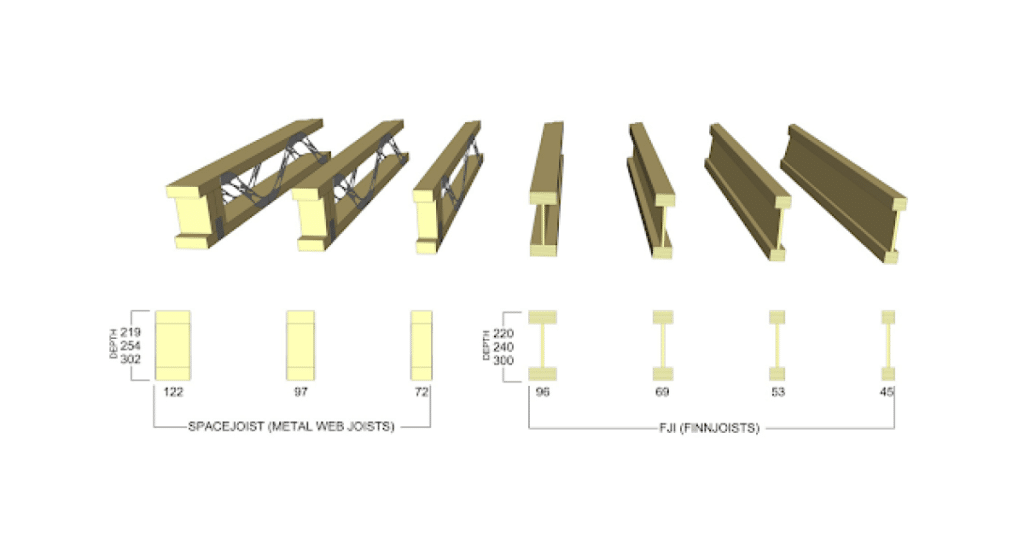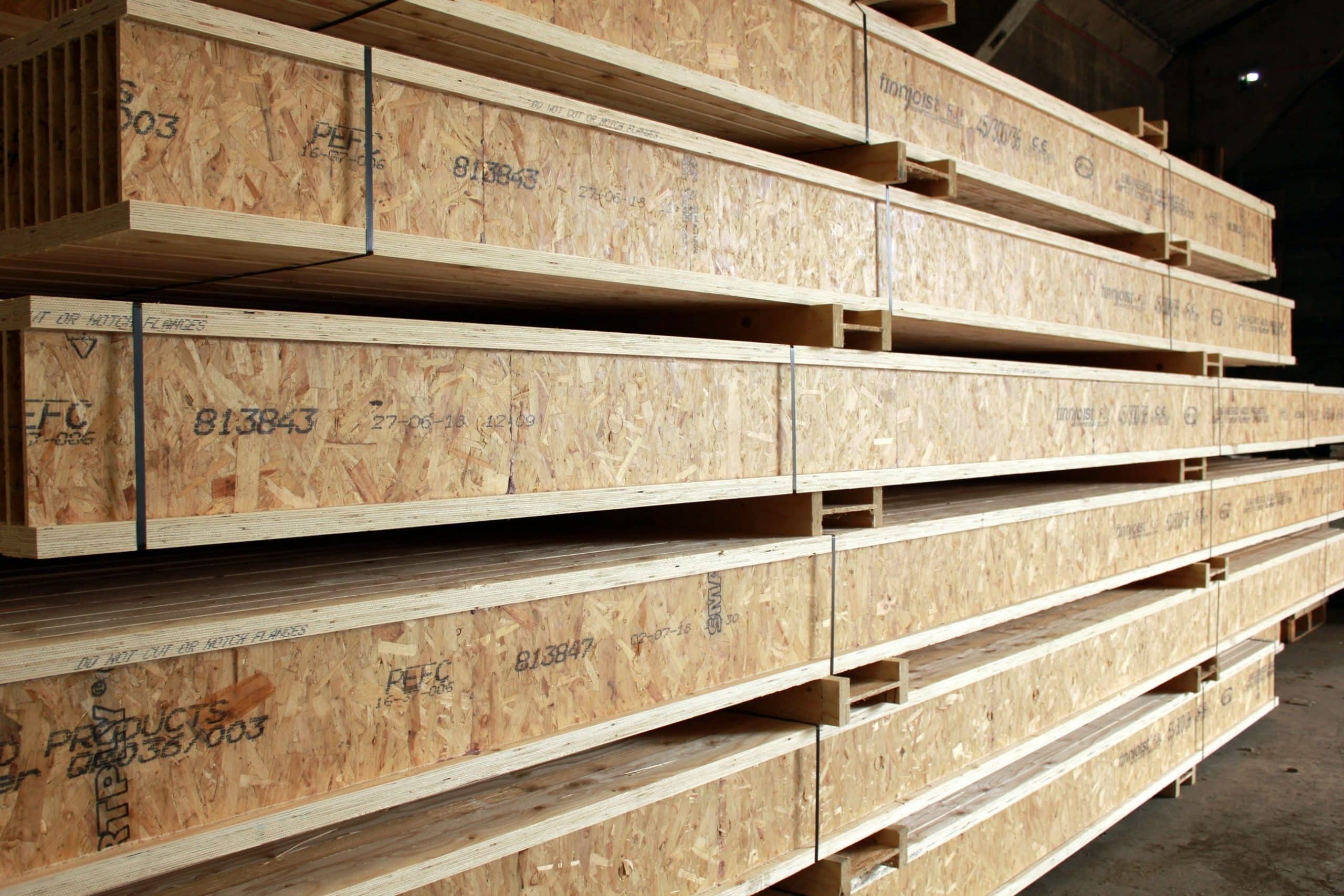 All of our engineered floors and roofs are delivered to your site as a complete structural package.
We always include all joists or rafters (in lengths up to 14m), trimmers, noggins, hangers, backer/filler blocks, restraint straps and temporary bracing and can also deliver your floor deck with the joists if required, allowing you to complete the floor platform in the fastest time possible. All dimensionally specific items will arrive on site cut to length and labelled with their own individual code.
Our schedules even state which hanger is to be attached to which joists!