Timber roof trusses are considered as one of the most important aspects of any residential building. They come in different shapes and sizes. 
Timber roof trusses are a popular choice for a variety of building projects due to their versatility, aesthetic appeal, and eco-friendly nature. Whether you are constructing a residential, commercial, or industrial building, our team of experts will work closely with you to design and build the perfect timber roof trusses for your project.
Griggs Timber specialises in design and production of roof trusses in the South West of England, regardless of the size of your building project. Truses are engineered in our factory and then transported to your site.
Our skilled craftsmen use only eco-friendly and sustainable timber to ensure that our roof trusses are strong, durable, and built to last. We understand how important it is to have a reliable and sturdy roof structure, which is why we take pride in the design and production of our products.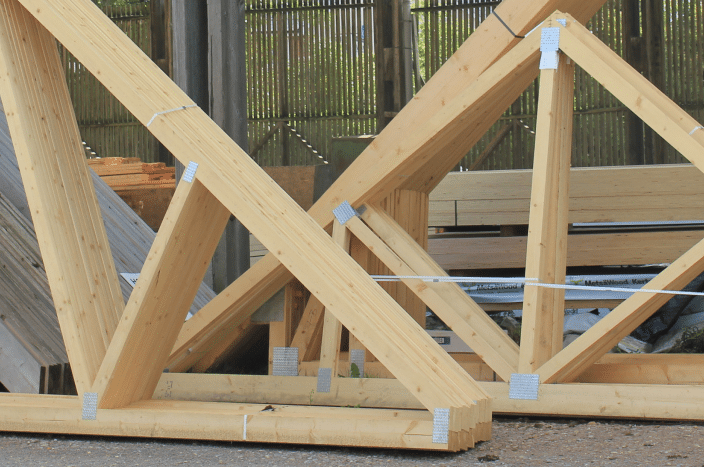 Timber roof trusses offer several advantages over other roofing materials. They are cost-effective, durable, and can be customized to fit any roof shape or architectural style. Timber is also an eco-friendly and sustainable material, making it a popular choice for those who are conscious of their environmental impact. Additionally, timber trusses can provide better energy efficiency and insulation, resulting in lower heating and cooling costs.
Customisation Options for Timber Roof Trusses
Our fully itemised quotations detail exactly what will arrive on-site so that no unpleasant surprises are discovered later. This is a completely flexible package but can include roof trusses, engineered timber beams, loose structural timbers, bracing, metalwork and hangers, wall plates, straps and any other timber element that you specify. As standard, we also provide full structural calculations for the roof trusses and associated structural timbers.
Due to the changes in planning legislation roof conversion constructions require a high level of detail. Griggs are experts in roof conversion designs and raised tie trusses which give that additional area. We can advise on potential small changes to your architect's plan, by either slightly moving a dormer or staircase, which could give you considerable cost savings on the project.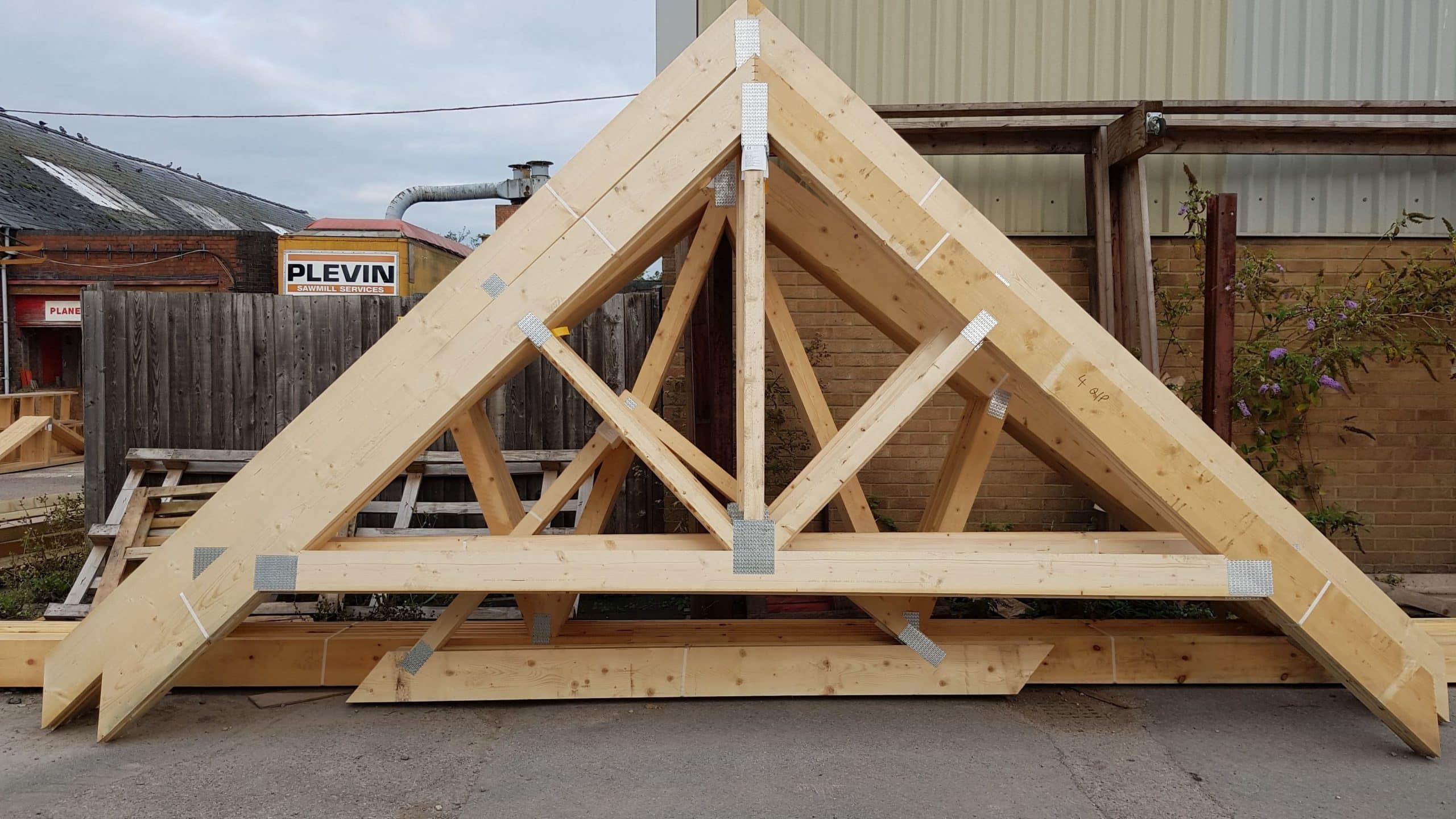 Roof Trusses: Complete flexible packages
Roof trusses are now used in around 95% of all buildings in the UK and Griggs Timber are specialists in the design and supply of all shapes & sizes. Get a free quotation now!
By sourcing your trusses from Griggs Timber, you get all these benefits:
Offsite manufactured components – saving time on site
Reduced costs – by buying prefabricated components, you save on labour costs on site
Griggs Timber Roof Trusses
We can manufacture all profiles of roof trusses, from small porch mono trusses right through to large attic trusses as well as industrial and commercial trusses. Let our design and manufacturing expertise take the complexity out of specifying and purchasing your timber-trussed roof. We can offer you the best mono truss prices. Our multi-tasking designers are always on hand to discuss any project and advise where necessary.
We have got a long-standing reputation in timber engineering. A reputation built on the quality of products and services we provide. Although based in Gloucester, our deliveries go as far as South Easy, Midlands and South West. Our expertise and pricing are uncomparable.