Get the best quality timber frame structures from Griggs and ensure that your building is safe and durable.
Timber frame technology is a popular choice as it speeds up construction projects. Frames are prefabricated and delivered to site for the physical assembly, which is a much quicker process than a traditional brick and mortar building. This has a direct impact on reducing construction costs. They offer flexibility in terms of interior layouts. Timber frames have the lowest CO2 cost of any building method offering excellent thermal efficiency. All of our timber is purchased from certified sustainable sources meeting FSC and PEFC certification.
Griggs Timber is your trusted source for high-quality timber frames in Gloucester and throughout the South West of England. We work closely with local suppliers and we are passionate about providing our customers with the best possible products, and we pride ourselves on our commitment to quality, sustainability, and craftsmanship.
We understand that every project is unique. Whether you are building a new home, renovating an existing property, or working on a commercial project, our team of experienced craftsmen will work closely with you to design and build a timber frame that perfectly fits your needs.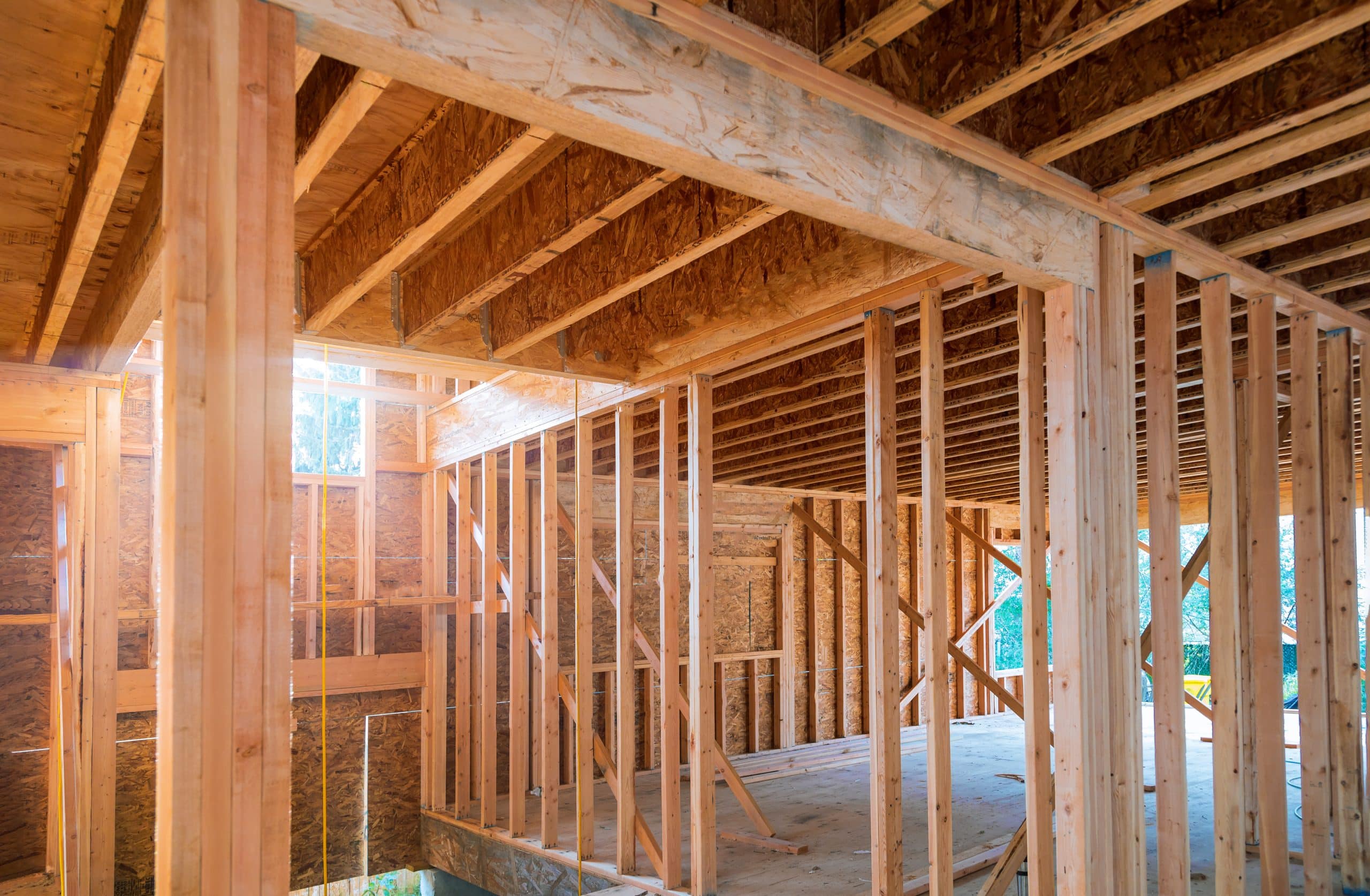 Our timber frames are made using only the finest quality materials, and we take great care to ensure that each piece is carefully crafted to perfection. We use both modern and traditional joinery techniques to create frames that are strong, durable, and built to last.
The majority of our timber frame orders come from customers who have used us before. Our excellent levels of service and our knowledge really make us stand out. As we also produce timber engineered joist systems and manufacture our own roof trusses and much more, we are able to fit thework around customer projects.
As one of the reasons for using timber frame panels in construction is the speed with which the project can be completed, we concentrate on keeping our delivery period short so that you can utilise this benefit to the full. We strongly believe that deliveries over 16 weeks go against speedy construction. Our timelines are much shorter.
Upon suppling your approved architectural planning drawings, we will be able to give you a specific timeline for the delivery. We offer the complete package: quotation, specification, design, and manufacture, all to the latest codes of practice and all certified to NHBC standards.
GRIGGS TIMBER structural packs
We are completely adaptable and will supply as much, or as little of the structure as you require. We normally provide a quotation based on two options:
a structural pack and a secondary pack which is tailored to customer needs.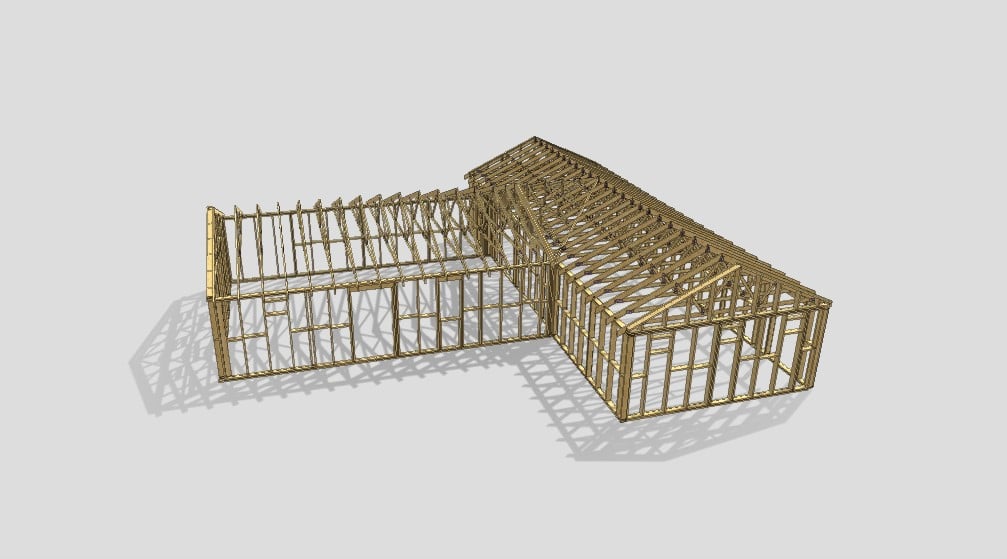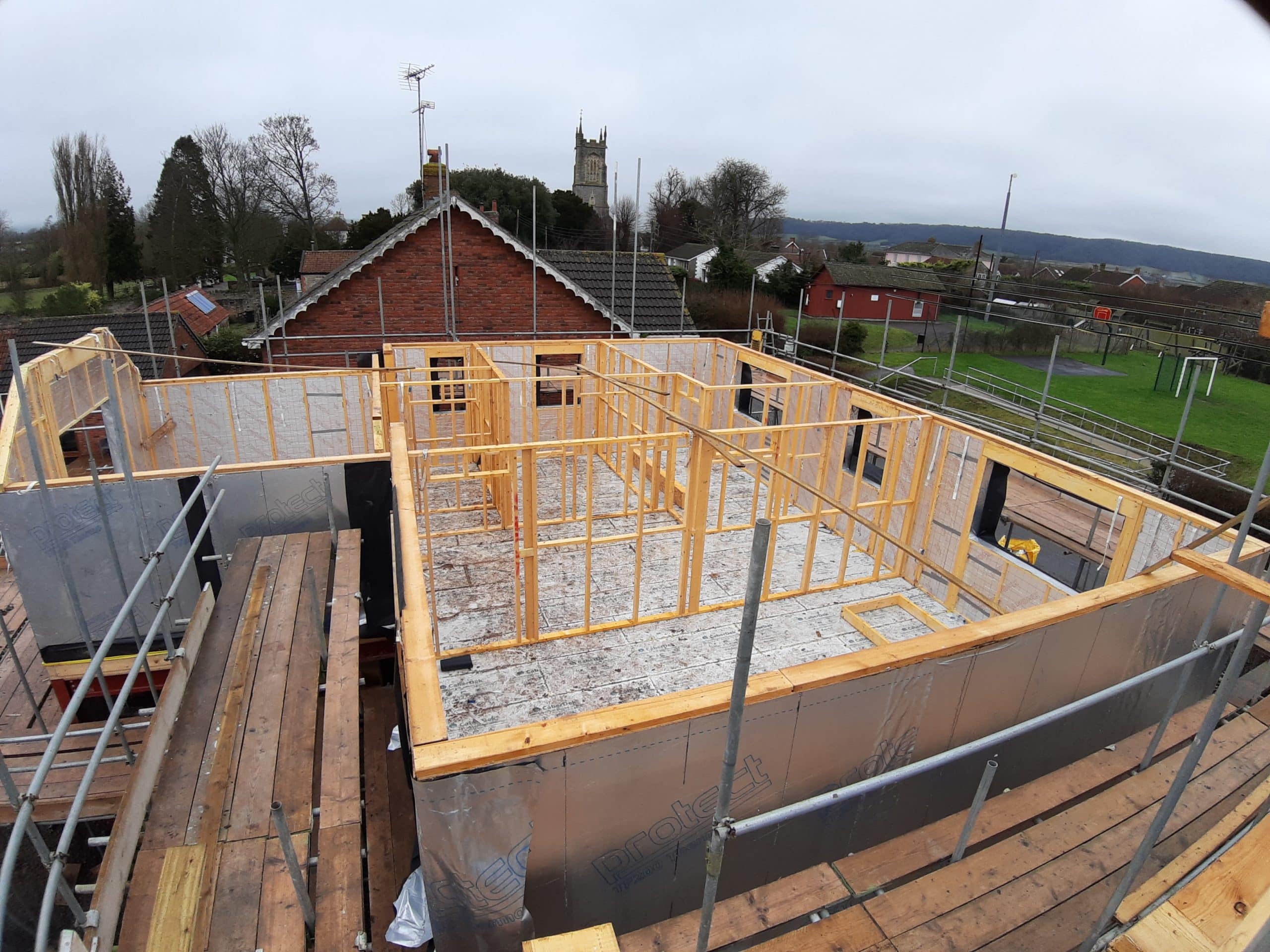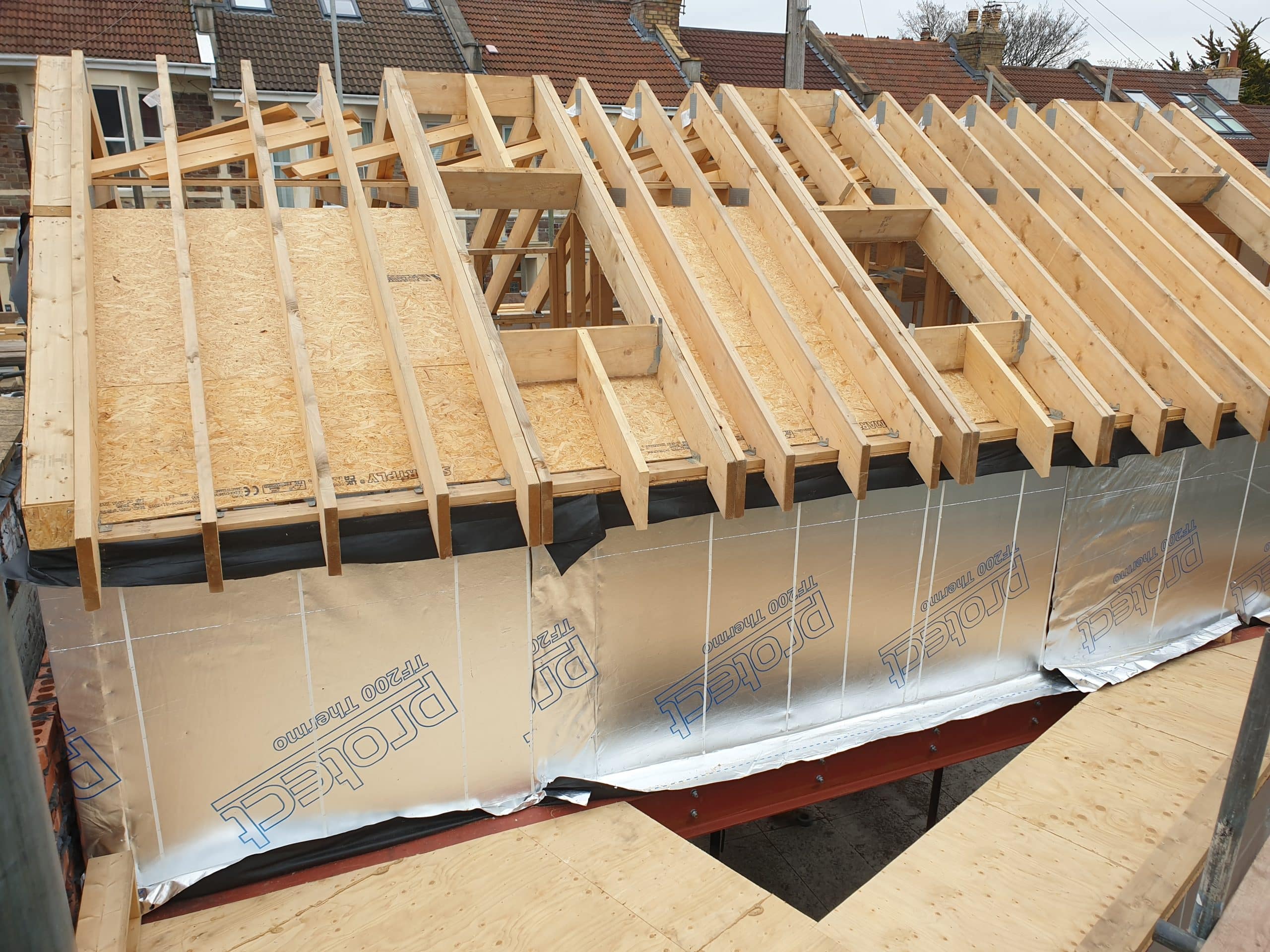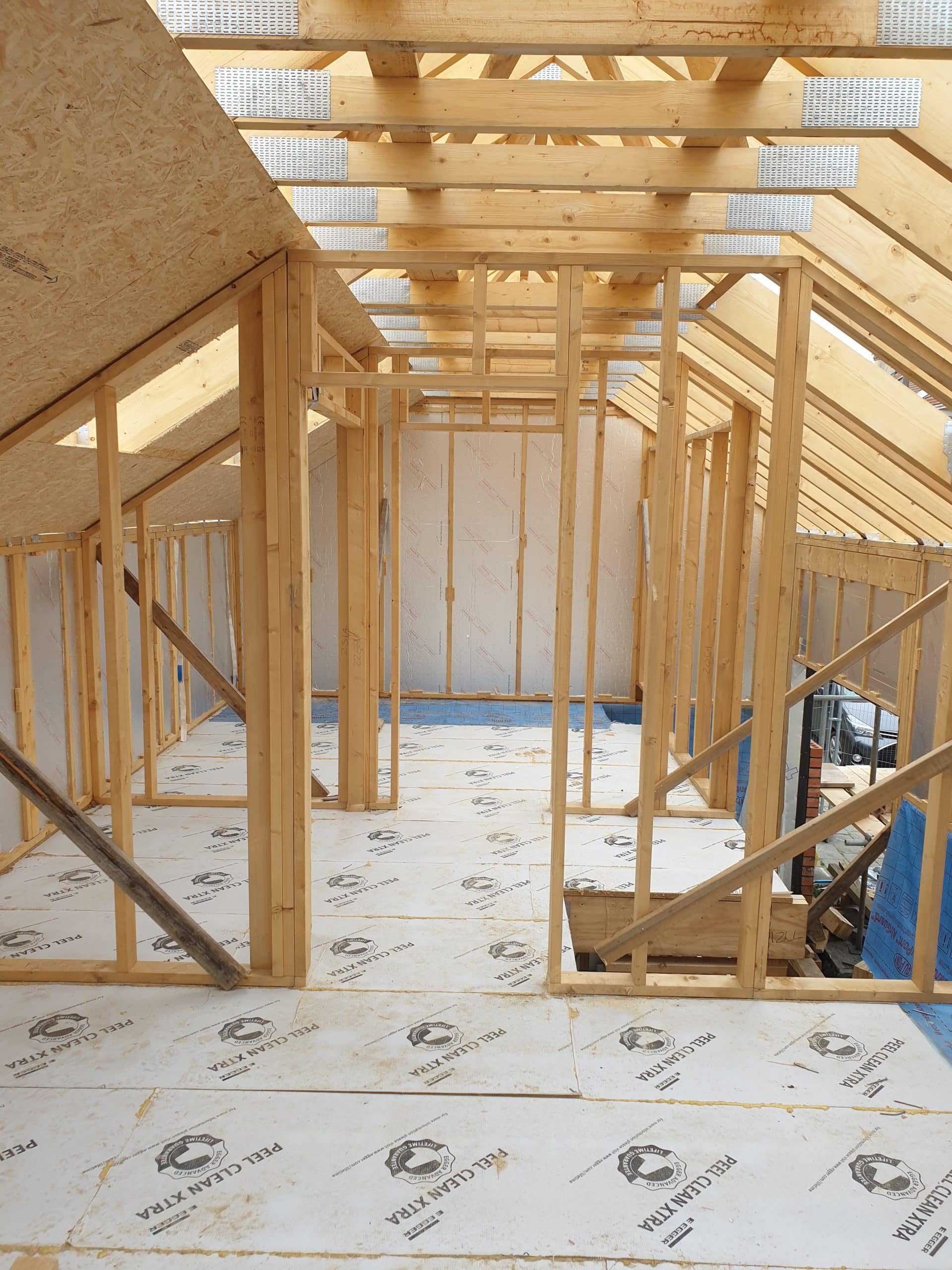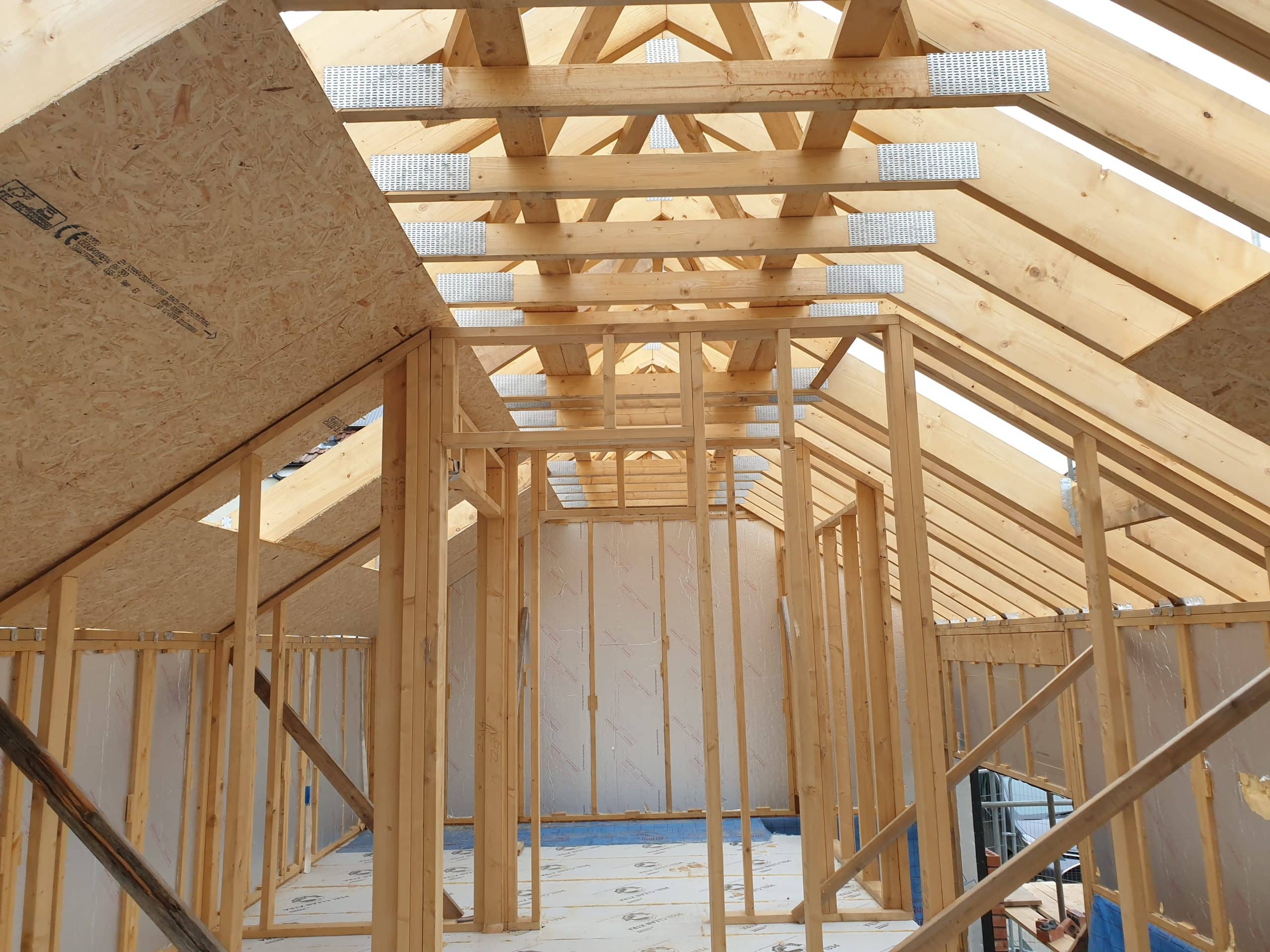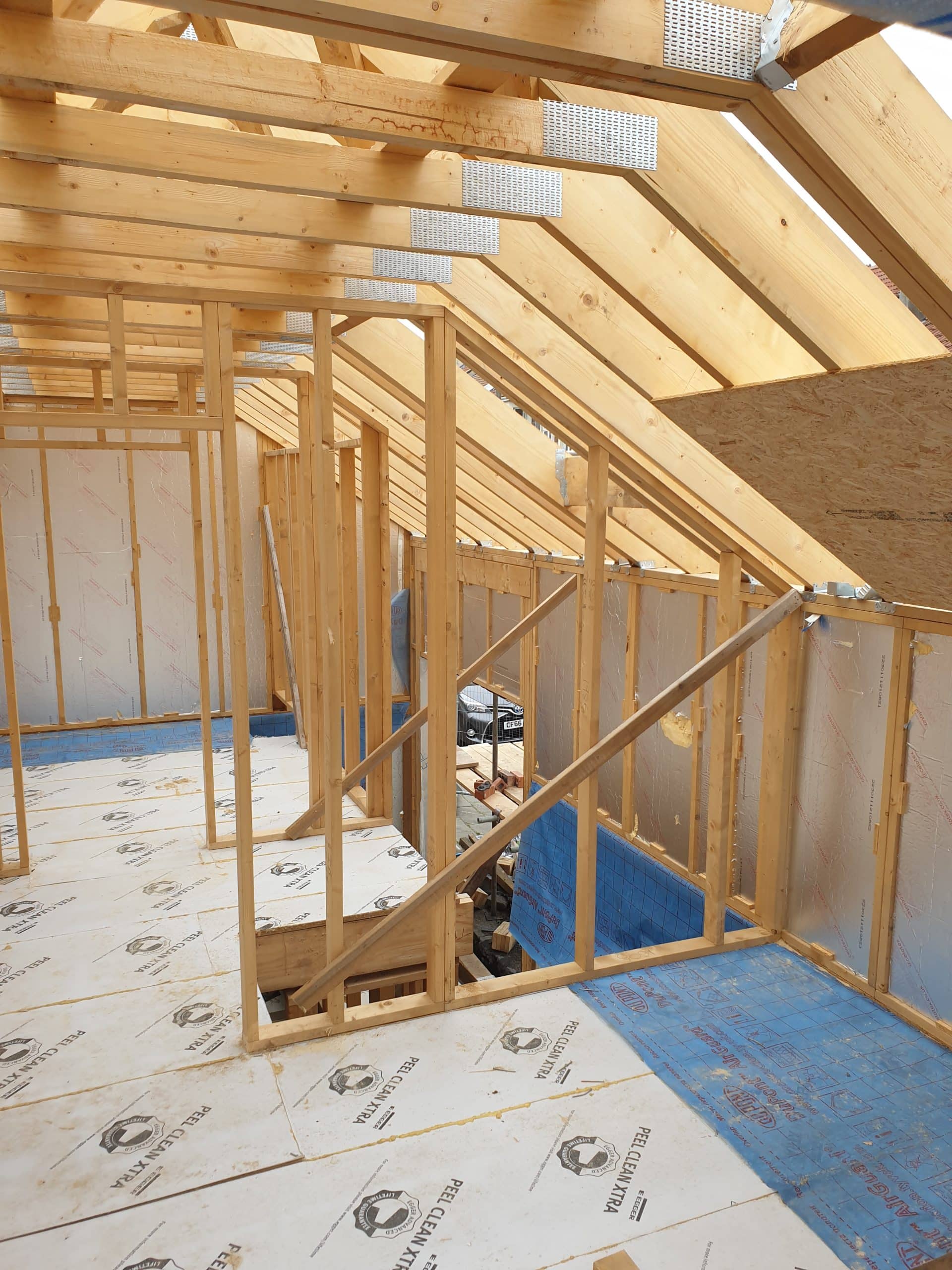 Our timber frame houses structural pack includes:
Soleplates (complete with fixings and DPC)
External and internal wall panels
Timber engineered floor joists system as standard
Chipboard decking
Spandrel panels
Structural roof (including trusses, gable ladders and bracing)
Fascias, barge board and soffit ply (optional)
Stainless steel brickwork wall ties
Joinery fixing batten/cavity closer
Layout plans complete with all structural calculations.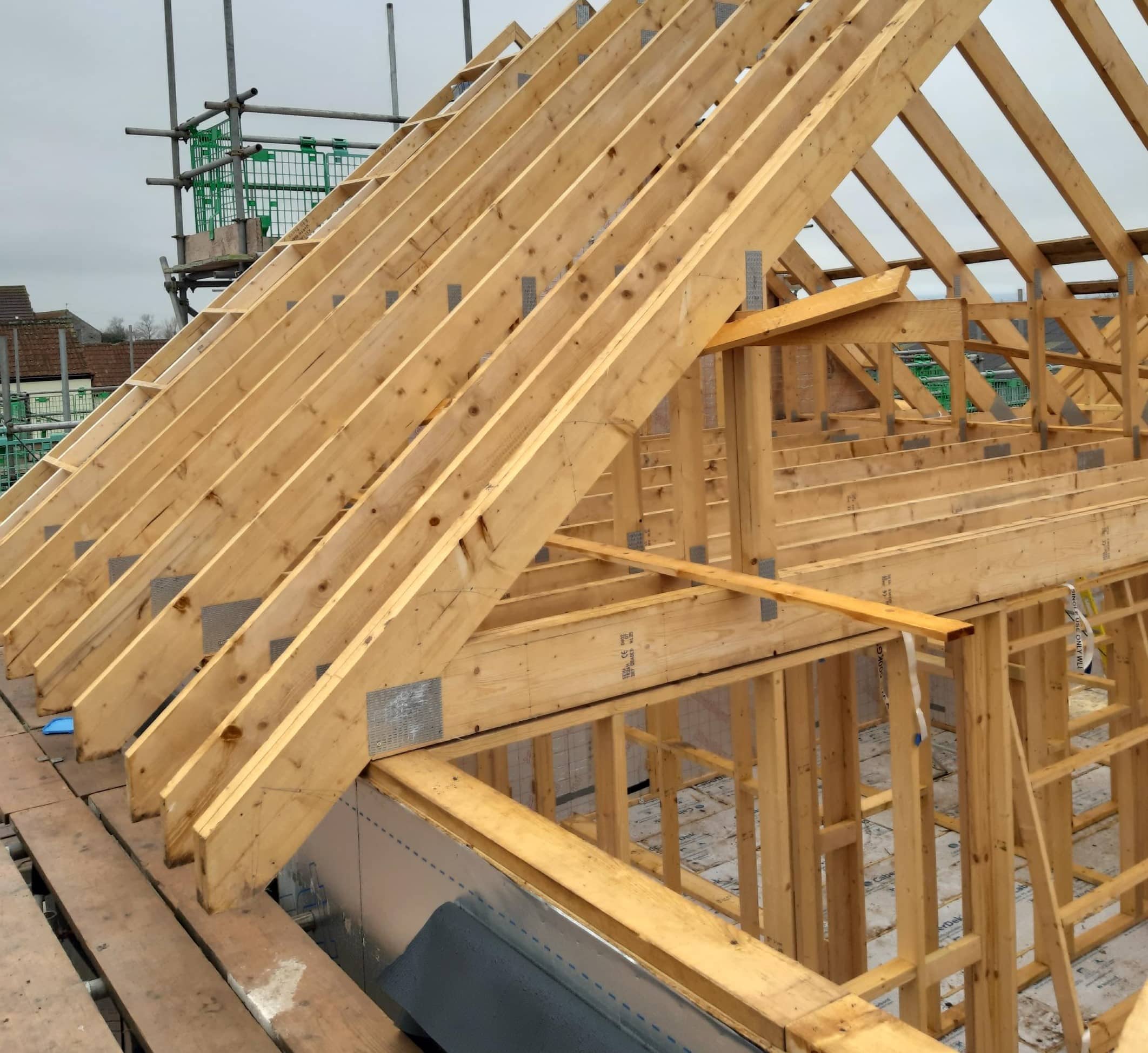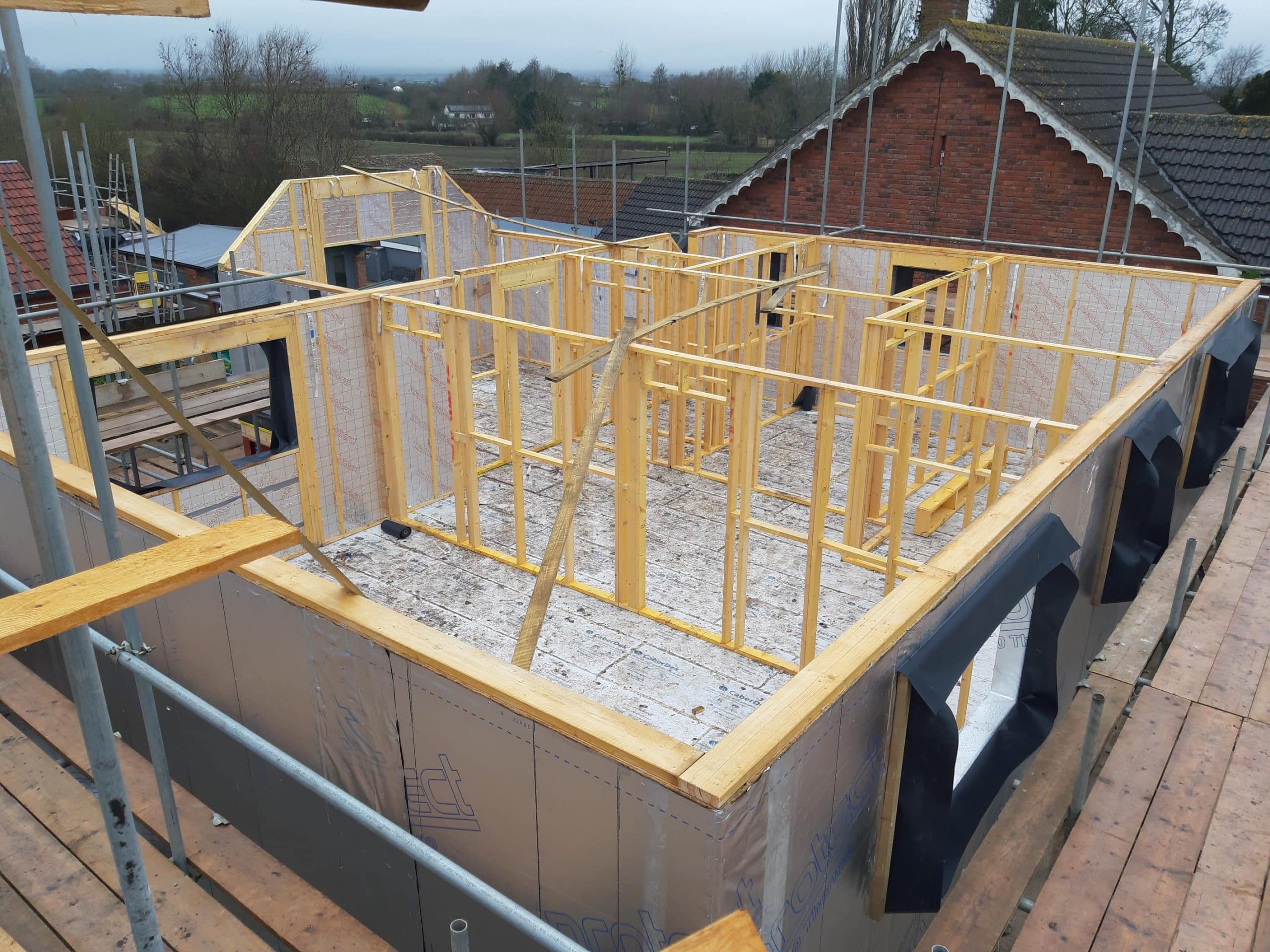 Our Timber Frame secondary pack
Is tailored to individual customer needs. It could include:
Internal door linings complete with stops
Window boards, architrave, skirting
Airing cupboard slats
Specialist items such as:
External joinery
Stairs and internal doors can be supplied if specifically requested and
We can also arrange for the erection of your structural timber frame if required